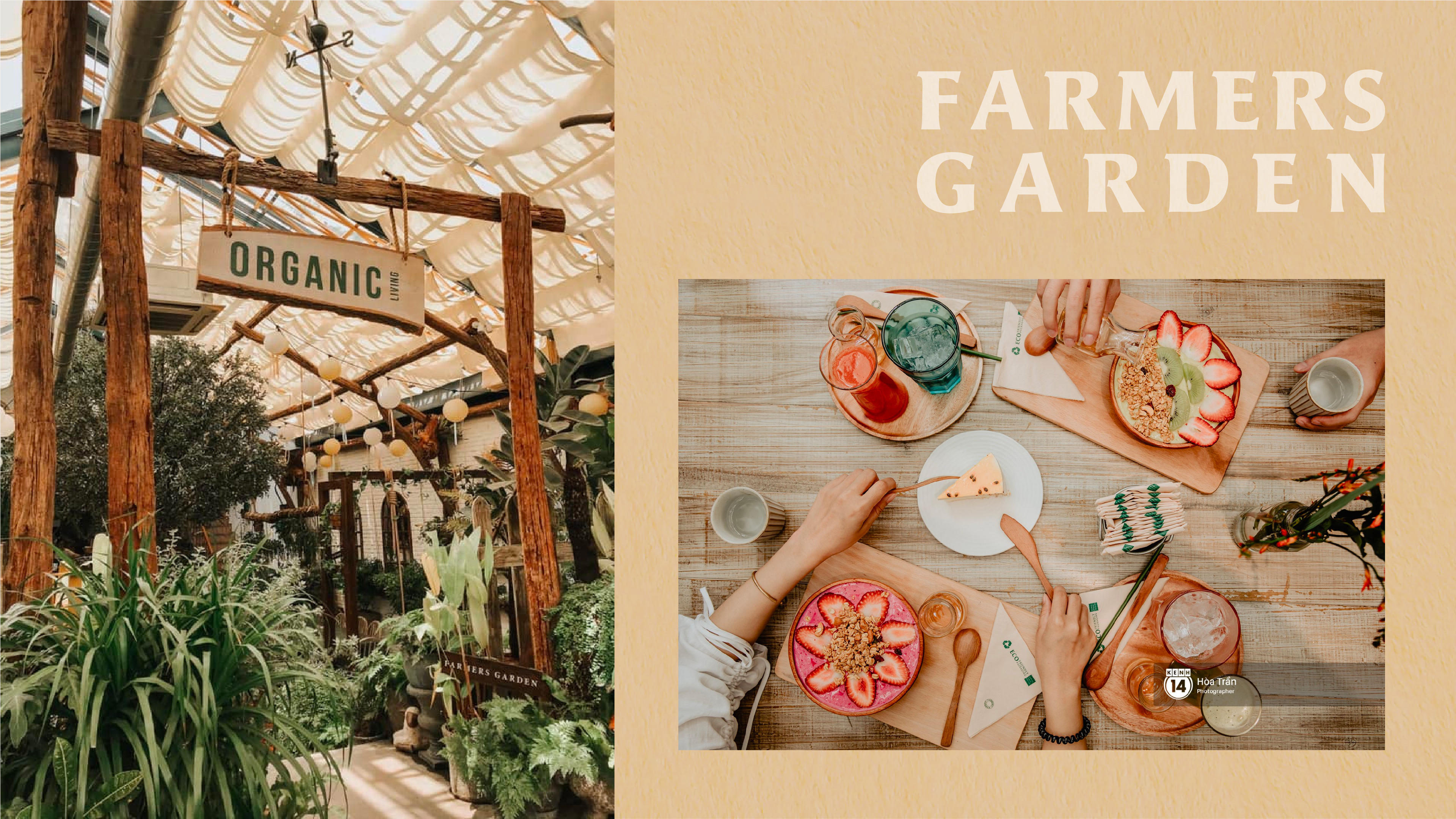 This is one of our most worthy and truly proud projects and is definitely one to remember. I wish to thank the client for putting their trust in me, and giving me the opportunity to invest in a new and unique way. A way that has a positive impact on the THE GREEN and one that is close to nature. Farmers Garden, was established in order to create an awareness for a healthy lifestyle and to protect the environment by creating an amusement restaurant that is close to nature. The project began with a general creative concept. Overtime this has developed in to a firm model that meets requirements of the investors business plan, including strong visual features and a robust service product. Our goal is to design an architectural space and functional interiors for a Farmers Garden while also allowing for a welcoming retail space. All the elements of the project have been constructed synchronously to ensure the best user experience. This is one of the most appreciated project in the community.
-----------------------------------------------------------------------------------------------------------------------
Đây là một trong những dự án đáng nhớ và tự hào nhất của chúng tôi. Với sự tin tưởng của chủ đầu tư, chúng tôi đã có cơ hội được nghiên cứu một phong cách mới, một lối sống hướng đến MÀU XANH LÁ và gần gũi với thiên nhiên. Farmers Garden được hình thành để tiên phong cho ý thức sống lành mạnh, bảo vệ môi trường bằng việc tạo ra một nhà hàng thư giãn, gần gũi với thiên nhiên.
Chúng tôi bắt đầu dự án này bằng việc xây dựng một concept sáng tạo tổng quan, hướng đến trực quan như mục tiêu đã định ra dựa vào đối tượng mục tiêu, sản phẩm dịch vụ và kế hoạch kinh doanh của chủ đầu tư.
Công việc của chúng tôi là thiết không gian kiến trúc và nội thất cho Farmers Garden kết hợp với hệ thống đồ hoạ thương hiệu. Tất cả được xây dựng đồng bộ trên concept tổng quan đã được tạo ra và đi đến một trải nghiệm người dùng hiệu quả. Đây là một trong những dự án được đánh giá cao trong cộng đồng.